LT Garage Doors Ltd offer high-quality security gates and railings. We design, manufacture and install all gates. As a result, these can be tailor-made to you and your style. We also take your budget into consideration, offering a cost-effective service.
All gates are completely bespoke and extremely durable, making them a great option when you seek stylish and secure gates. There are several colour schemes, materials and styles available. Furthermore, we will always discuss with you before any manufacturing begins.
Our products also come with a 5 years' manufacturers guarantee, ensuring you can depend on our team for a high standard of installation.
Gate Types
Our team has gates available for every section of industrial and commercial properties, matching its style to your current property exterior. We offer metal framed gates with UPVC plastic infills, as well as iron and automated gates. All of these make your property exterior very stylish, whilst LT Garage Doors Ltd will always design these to guarantee quality.
We offer several gate styles:
Automated
Double
Driveway, Side & Entrance
Iron
Metal Framed
Single Gates
UPVC Infills
Our gates are suitable for any section of your property, no matter what design each client would like. LT Garage Doors Ltd use the most modern methods to manufacture quality gates, whether you would like a modern or more traditional style for your property. By also offering automated gates, we can make the installation of security systems to all gates to keep your home secure.
Contact Us
Our clients are always fully satisfied with the service we deliver. At LT Garage Doors Ltd we offer complete personalisation for all gates. Whether you require single, double or side gates, you will always be able to customise the colour scheme and design.
Whilst gates can be altered for your personal preferences, they will still be manufactured without compromising on anything. This includes security, durability, and the overall quality. We never use cheap designs for our clients, with design, manufacturing and installation all completed by our team. Additionally, all the materials we use are of the highest quality.
This also means we are happy to provide repairs and replacements. Whilst our gates should withstand any weather conditions, a fast response will be given if any damage has occurred.
View Our Work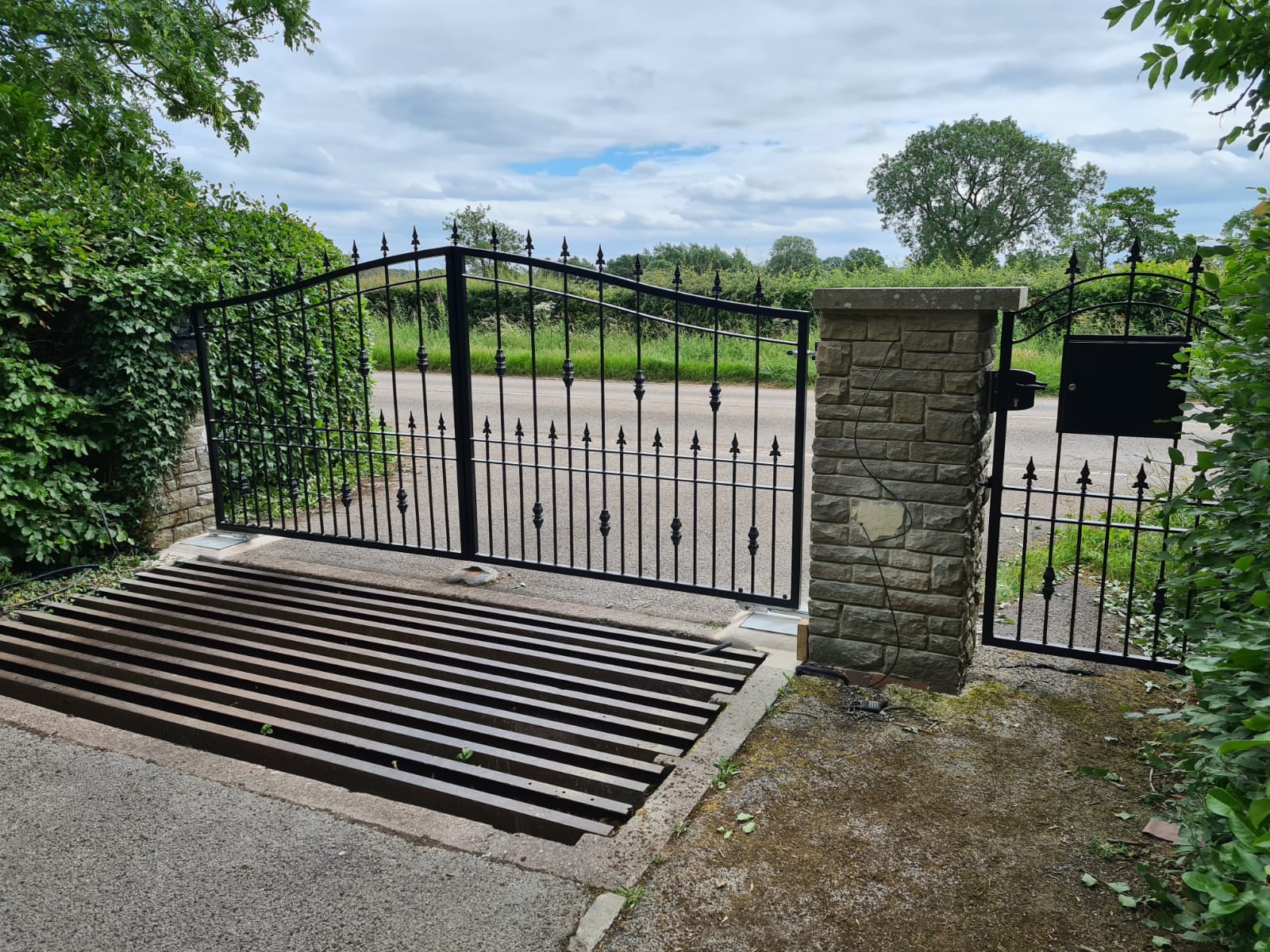 If you would like to discuss the design and installation of our gates, do not hesitate to contact our team. Call LT Garage Doors Ltd now on 01782 533552 to discuss your bespoke gate design today. Alternatively, you can fill in our contact form for a fast enquiry and more contact information.
We offer a wide range of products to improve your property security. If you would like further details, follow the links below.
Get in Touch