At LT Garage Doors Ltd, we specialise in the design and manufacture of gates and railings. Working throughout Stoke on Trent, we have a wide variety of styles available.
With a wealth of industry experience, we can create bespoke fabrications guaranteed to last. Furthermore, we have a showroom with all our products on display.
For more information about our gates and railings in Stoke on Trent, call LT Garage Doors Ltd on 01782 533 552.
Get in Touch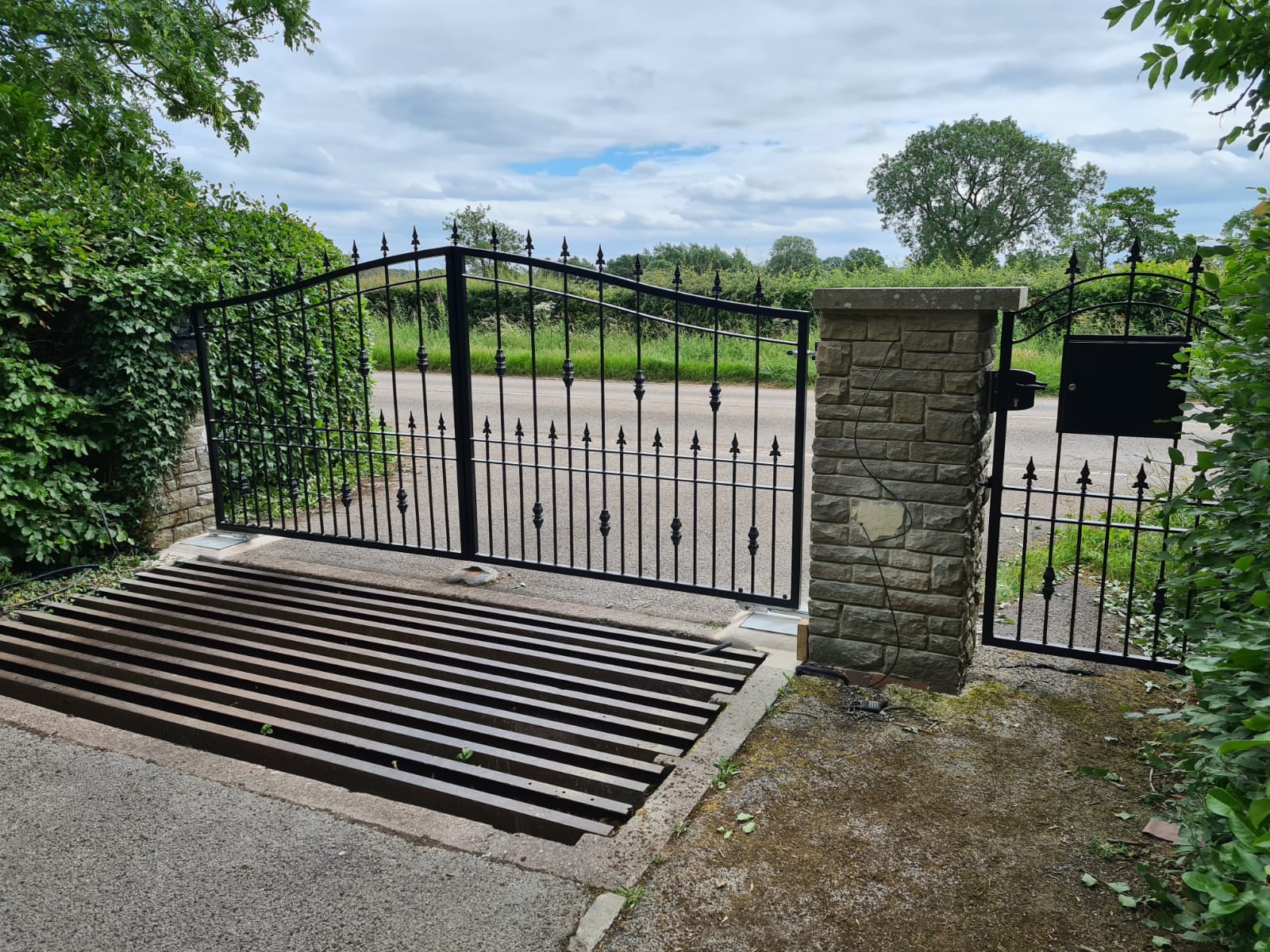 Specialist Railing Design
Here at LT Garage Doors Ltd, we offer bespoke railing design. Working closely with you, we can meet your specifications. Installing new gates and railings on your property not only increases security but boosts its curb appeal. Furthermore, they can potentially add value for future saleability.
All our designs can be made to suit properties of any shape or size. From the initial consultation to the final installation, you can be assured our fabrications will meet your specifications. Some of the styles we work with includes:
Aluminium
Electric
Remote Control
Timber
Wrought Iron
Industrial
Each installation is carried out smoothly and safely. There is no limit to what we can do. In addition to this, our products should withstand all weather conditions.
We are always on hand to discuss your requirements.
Get in Touch
As a family-run business, LT Garage Doors Ltd takes great pride in quality of workmanship. All products are competitively priced and come with a 5 year's manufacturer's guarantee. Using state of the art equipment, our highly skilled team aways carries out efficient installation.
All materials we use are of the highest quality. This ensures your products last a long time. Whether it's for domestic, commercial or industrial purposes, our gates and railings are suitable for any property.
Get in Touch
Stoke on Trent is a city in central England and home of the pottery industry. There are many things to see and do around the area. Stoke on Trent's history is well-preserved at many attractions. Visit World of Wedgwood, a celebration of British heritage. Alternatively, visit Gladstone Pottery Museum which boasts a collection of Victorian pottery.
For Emma Bridgewater lovers, you can visit the factory and see the traditional methods that go into every piece of pottery. Furthermore, it boasts shops, a café and decorating studio. For a fun-filled family day out, Apedale Valley Light Railway has a variety of historic steam and diesel locomotives. There, you can learn the story of the Industrial Narrow-Gauge Railway and take a trip around the country park.
In addition to this, Stoke on Trent boasts a range of great places to eat and drink. There are some brilliant restaurants, pubs, cafés and tearooms that are sure to satisfy your tastebuds.
Get in Touch
Contact LT Garage Doors Ltd
For more information about our gates and railings in Stoke on Trent, contact LT Garage Doors Ltd. Call us on 01782 533 552 or 07973 572574. Alternatively, send us a message via our contact form and we'll be in touch.
Follow us on Twitter to view some of our latest work.