At LT Garage Doors Ltd, we manufacture and install bespoke gates and railings in Stafford and the surrounding areas. As a highly reputable business, you can be sure of premium quality materials.
Using the most modern methods, we can supply products to compliment your property's exterior. Moreover, our gates and railings should withstand any weather conditions.
For more information about our gates and railings in Stafford, call LT Garage Doors Ltd on 01782 533 552.
Get in Touch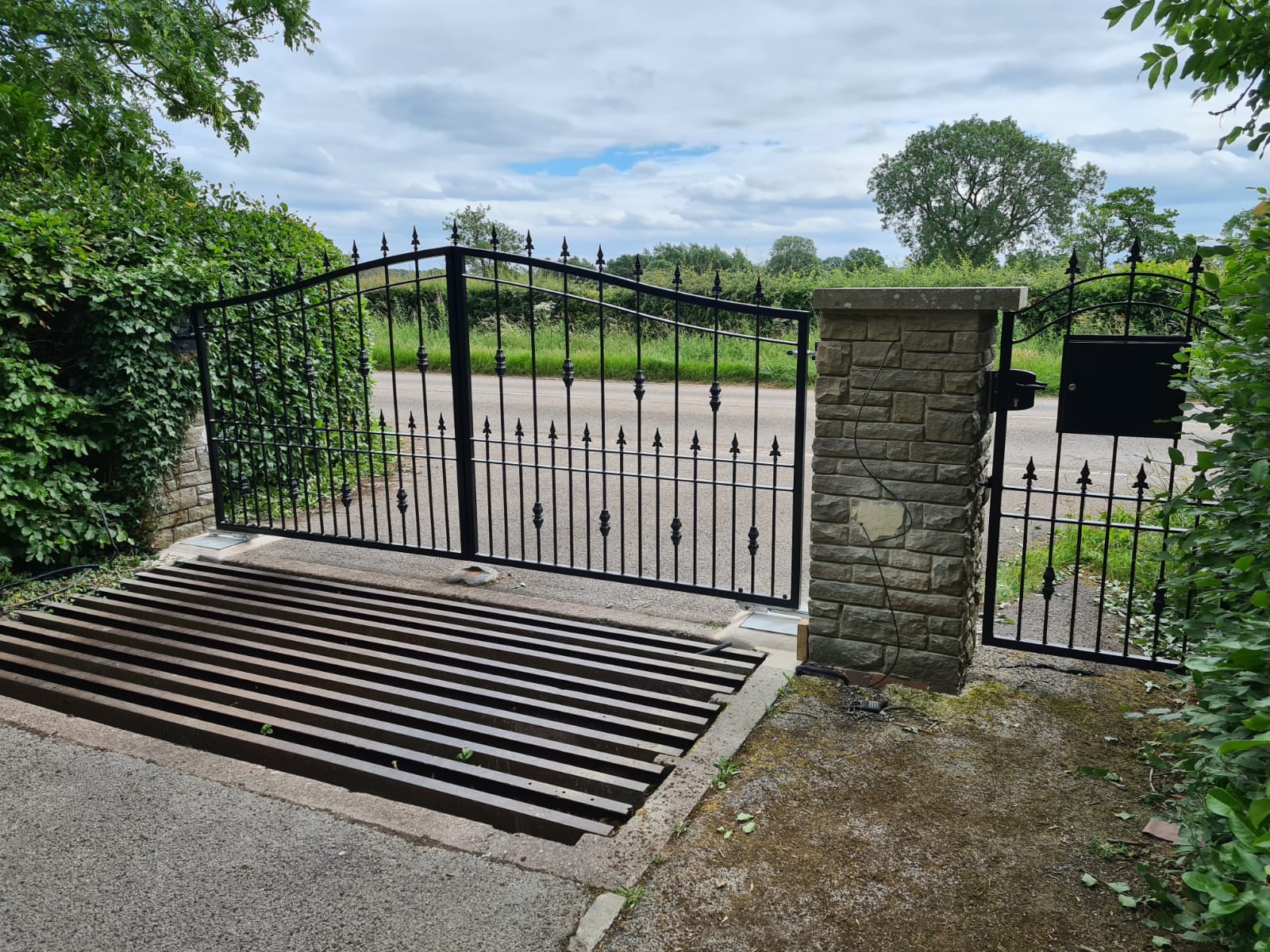 Working closely with our customers, we can create bespoke gates and railings to meet your specifications. With years of experience and state of the art equipment, our products will last a very long time. Installing new gates and railings can increase your property's security, alongside adding value for future saleability.
Our products are available in a range of colours, materials and styles. We can establish your exact requirements. LT Garage Doors Ltd offer an outstanding quality of workmanship at a competitive price. Our team is always on hand to deliver the very best products.
We have the following gate styles available:
Automated
Double
Driveway, Side & Entrance
Iron
Metal Framed
Single Gates
Timber
UPVC Infills
Our railings styles are:
Flat Top Railing with Infills
Bow Top Railing
Flat top Railing
We offer a comprehensive service.
Get in Touch
At LT Garage Doors Ltd, we are a family-run business. Therefore, you can put your full trust in our services. We offer a high standard of workmanship with every product we design, manufacture and install. Furthermore, we offer 5-year manufacturers guarantee on all gates and railings.
Built for domestic, commercial or industrial purposes, our products are made to last and should withstand all weather conditions. However, in the event of any damage, we are more than happy to provide repairs and replacements.
Get in Touch
About Stafford & the Local Area
Stafford is a market town in Staffordshire, the West Midlands. The town is rich in history and heritage, alongside a vibrant community. There is so much to see and do around the area. Visit Amerton Railway where you can take a trip through the countryside. They run steam trains on Sundays from Easter right until October.
Ancient High House holds 400 years of history. As one of England's largest timber framed town houses, explore the history of the Elizabethan period right up to the Edwardian period. The perfect family activity, there are many events and workshops throughout the year. For lovers of the great outdoors, visit Go Ape and tackle their challenge courses while taking in the stunning views.
Stafford has a wide range of food and drink experiences. With a huge selection of bars, cafés, bistros and more, there is something to suit everyone's appetite.
Get in Touch
Contact LT Garage Doors Ltd
For more information about our gates and railings in Stafford, contact LT Garage Doors Ltd. Call us on 01782 533 552 or 07973 572574. Alternatively, send us a message via our contact form and we'll be in touch.
Follow us on Facebook for the latest news and updates.